What Are Others Saying About Praying Faith?
FOREWORD

Many people write forewords to books based upon the content of the book. I am writing this foreword based on the content of Tom Dooley's life and character, because he is a man who lives what he writes. As you read this book, you will meet an intensely passionate brother who is completely committed to seeing the present prophetic purposes of God accomplished, not only in his own life, but also in the lives of all those he can influence.

He understands what God is doing in the restoration of the Church to her apostolic, prophetic, and Hebraic roots. He knows the importance of Israel in the present purposes of God and of the restoration of the Church to her Romans 11 relationship with the Jewish people. He is "flowing in the river" of God's present outpouring and is seeking to walk in the fulfillment of God's personal calling to be a conduit in, and of, that river.

A highly educated scientist, Tom Dooley is also a man of deep compassion and concern for the welfare of others. He goes to places where others would rather just send money, so that he can personally impact the people who are there with the truths and realities of the Kingdom of God. Not only is he willing to travel to those kinds of places, but he is also willing to take on prayer burdens and intercessory assignments that others shun because of the intensity of the battle.

A vessel designed by the master's hand for the battlefield, I have watched as Tom has spiritually progressed and matured. He is a man who knows how to successfully wage war against principalities and powers. He has tested his weapons and armor in the battles of life, and learned the lessons of faith he is writing about. What you read about in this book is not mere theory or academic theology, but hard-won victories bearing eternal fruit.

Unembarrassed and unstopped by what people say or think, unimpressed by academic degrees or money, he is a man who will speak and do what the Lord declares without concern for personal consequences. He is also a man with a teachable spirit who is open to correction and adjustment. His life and ministry will bless, encourage, and challenge you to grow to your next level in God.

You will meet Tom Dooley in the pages of this book, and I pray that as you do, you will also meet the Lord Jesus in a fuller way and receive a greater impartation of His faith, so that the passion of the Spirit of God deep within you will be ignited by the fresh fire of Heaven, and you experience the life-changing power of intense faith.

Dr. Howard Morgan
Howard Morgan Ministries and Kingdom Ministries International
www.howardmorganministries.com

----------

​ENDORSEMENTS

"I always look for something that comes into my path that will enhance my faith and cause me to be more passionate in prayer. When I picked up Praying Faith by Dr. Tom Dooley, I knew I had something that was not common. Not only is it filled with experience and research but it presents faith from an aspect that I have not fully seen before. To understand faith from a Kingdom standpoint, Praying Faith develops a presentation that is very unique. I personally have written a book on faith, but this book moves us into a new dimension of intensity."

Dr. Chuck D. Pierce
President of Glory of Zion International, Vice President of Global Harvest Ministries, and Author


"Dr. Tom Dooley is very much at home in two worlds: the Mediterranean culture of the first century A.D. and that of the twenty-first as well. Using the famous Gospel account of Jesus healing the servant of the centurion at Capernaum as his opening wedge, Dooley plumbs the depths of not just belief, but the kind of profound faith that can move mountains or heal people."

Dr. Paul L. Maier
Professor of History at Western Michigan University and Award-winning Bestseller Author


"It is refreshing to read a book by a high-level scientist who believes the Bible, combines the Word and the Spirit, and who practices what he preaches. Read this book carefully and be blessed."

Dr. R.T. Kendall
Former Pastor of Westminster Chapel, London, England and Author


"A captivating story. This is a story of one man's walk to fulfill the leadership of the Holy Spirit in his life. I would recommend the reading of this book to everyone searching to give leadership of their lives for service in the Kingdom."

Dois I. Rosser, Jr.
Founder and Chairman of International Cooperating Ministries


"Dr. Tom Dooley, a scientist-entrepreneur turned prophet-missionary, shifted his paradigm of see before believing to believe before seeing in his book Praying Faith. This is a joyful celebration of the mystery of man touching the Almighty to release power. I highly recommend this book for everyone wanting to increase his or her abundance in spiritual experience and life."

Rev. KC John
Chairman of Word Telecasting Company Ltd., India


"The depth of insight that Dr. Tom Dooley brings to the Body of Christ is refreshing and well timed. In the coming days it will require the saints, including marketplace ministers, to have a steadfast faith, integrity, and a Rock-solid foundation to bring forth God's Kingdom for the world to see."

Bill Thomas
Board of Christian International Business Network and President of Christian Benefits Association


"Dr. Tom Dooley in his book provides us the theological foundations of genuine faith coupled with honestly sharing first-hand missions and business experiences and perspectives, which he gained while acting on his intense faith in God. Therefore, it is a must-read book for those who aspire to accomplish great things for a great God in this generation."

Rev. Saji Lukos
Founder of Reaching Indians Ministry International (Mission India)


"Are you concerned about God's direction in your life? If so, you will greatly profit from Dr. Tom Dooley's biblical insights and from the transparent sharing of his remarkable life experiences. It will rejoice your heart to see how he is finding wisdom and direction from the Word of God as sufficient for every area of life. Tom Dooley is a scholar and scientist who, yet has entered into a vital and contagious relationship with the Lord and Savior of mankind. The truths and insights of these pages will enrich your walk with Christ."

Pastor Richard P. Carlson
Superintendent of the Intermountain West District, Evangelical Free Church of America


"I believe that Dr. Tom Dooley has written one of the most definitive books on faith that is being published in our day. His experiences and insights have challenged me to "step up" to a higher and more sanctified walk of faith in Christ. A walk, which is, sad to say, barely recognized in the established church today. Dr. Dooley has helped to show us that faith, which pleases God, will cause us to abandon ourselves to an ongoing journey that will bring Him glory. I emphatically recommend that this book be read and shared."

Dee Baxter
President of Baxter Bible Ministries


"A gold mine of inspiring truths born out of practical experience! The Body of Christ needs this book."

Pastor Chris Hodges
Church of the Highlands, Birmingham, Alabama
Powered by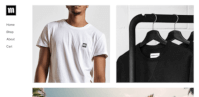 Create your own unique website with customizable templates.