What Are Others Saying About Hope When Everything Seems Hopeless?
FOREWORD

It was May 20, 2011 in Birmingham Alabama. Two thoughts were running through my mind as I finished eating breakfast with my wife and kids in our hotel: (1) Tonight I will be inducted into the prestigious Alabama Sports Hall of Fame; And, (2) in a few hours I'm going to see parts of Alabama that were destroyed by the devastating April 27th tornado that ripped through the heart of the great state where I played college football.

To say what I saw that afternoon was breath taking would be an understatement. But, to see the people and hear their stories was gut wrenching and tear jerking. The next morning I drove to Tuscaloosa to see my great University and all the damage that happened there. I spent two weeks with friends and family visiting people in Tuscaloosa and Birmingham trying to cheer up and cheer on some of those who had lost so much. With me were some of the former and current University of Alabama football players, like Javier Arenas - cornerback for the Kansas City Chiefs and Carson Tinker - long snapper for UA and tornado survivor who was thrown out of his house during the storm. Also with me was one of my spiritual mentors, Dr. Tom Dooley.

Tom Dooley has an amazing gift from God - the gift of prophecy. He has told me many things about myself and other people. I have never seen him be wrong. What I like about Tom is he says both great things about your future that everybody would want to hear and the tough things that nobody would ever want to hear. I think about the time he told me about my knee missing in one of his spiritual dreams, and the next season I hurt my knee and that was my last year as a Seattle Seahawk. Like I said - good news or bad, Tom hears from God and shares it. He refers to them as "honey" words and "locust" words. But no matter what the word is (great news, career-ending, or life-changing), Tom reminds you to HOPE in the Lord and make sure you learn from the experience that you received.

Back to Tuscaloosa - Some people were being put in different housing areas, while some where living in community center gymnasiums. We would talk a little and listen much more. Then, as we were leaving we would pray for that person and/or their family. I would then give them one of my books and a picture. There was always excitement and gratitude from our brief time together, but what surprised me was time after time people would see Tom's book with big letters HOPE and ask "Can I have that?" One mother in the gymnasium stopped me and said "The HOPE book, I need Hope right now. That book is for me."

Hope is the initial flicker that tells you good can happen. Hope is one of the most important things you need during a tough season in your life.

When life seems unbearable you must look for IT, find IT, and cling to IT. IT is called Hope. Hope, When Everything Seems Hopeless.

Shaun Alexander
National Football League – Most Valuable Player
Motivational Speaker & Family Man

----------

FOREWORD

In the fall of 2003, several dozen people gathered at Tom Dooley's home for an enlightened evening of Bible study. This was my first encounter with a vibrant personality, whose selfless devotion to the call of Christ has taken him around the world, proclaiming truth and helping people. I have had the privilege of walking with Dr. Dooley and accompanying him on several ministry venues on the continents of Europe and Asia. These journeys have been adventures with unusual signs and wonders, as well as down-to-earth "helps" that have revealed Jesus to needy people.

There are unique times in history when all the lines intersect to form a special moment for mankind. It is during those days that God raises up His prophets to articulate His desires and plans for a generation. I believe that we are in such a time, and Dr. Tom Dooley is such a voice. In his first book, Praying Faith, Tom introduced a living word that was designed to help God's people hear the voice of the Good Shepherd. Now, with his second book, Hope When Everything Seems Hopeless, a timely word is extended to give courage to the "little flock" so they may continue on and inherit the Kingdom.

Tom Dooley is at the right place and is at the right time to make a significant difference for those what hear. He is at the right place in his walk with God. Having truly been born again, he has been in the loving and faithful hands of our Father. It is in this place that he has learned humility and the desire to do justly and to walk uprightly. Tom's devotion to his lovely wife, Laura, and their four children is indeed an expression of covenant and this loyalty cries out the word – integrity. I have witnessed firsthand his painfully honest associations with business and ministry associates alike. This is where honesty meets the road, and in all of these relationships Tom has stood tall and firm. I appreciate that in any prophet with whom I choose to run. Dr. Dooley is also at the right time. This is proving to be an absolutely glorious time for believers in Jesus Christ. These are also times that try men's souls. His words of hope come from the crucible of life and are freely given to others so that they might enjoy life.

I hope you, the reader, will learn to love and appreciate the "life lessons" of this unique and gifted person, as I have as his colleague and friend. My prayer is that you will discover not just the message of the man, but the loving God that is behind the man.

Don Stewart
Member of the Board of Directors of Path Clearer

----------

ENDORSEMENTS

"Tom Dooley is not only a thinker, but a deep thinker. And as one would expect of him, this book is not a river to wade across, but one whose current will lift your feet from the bottom and challenge you to swim. Believe me, in a day when the lamp of hope has gone out in many places, it is a welcome change to see a new light in the dark. Hope When Everything Seems Hopeless is that kind of book. The river may be turbulent, but the light on the other side is bright. Just minutes before picking up this manuscript I read another which predicted nothing but despair and gloom. Then, unexpectedly, 'Hope' came -- strong, assuring, faith-filled and confident. Read it! You need it!"

Charles Carrin
Six Decades of Ministry as Pastor, Author, and Conference Speaker


"For many people today, life has become hopeless. That's why Dr. Tom Dooley's book on hope carries the promise of making a difference in the lives of so many. Writing from a biblical worldview, using vivid illustrations and with the perspective of an encourager, Tom clarifies the often misunderstood 'I hope so' mindset of those who fail to understand the true nature of this vital quality. Hope When Everything Seems Hopeless is a book that will infuse you with an understanding of hope that will enable you to choose hope, since 'the mind is the major battleground in the struggle against hopelessness.' Ultimately it will point you to Jesus, Whose 'hope is superior to any we can muster.'"

Dr. Don Hawkins
President of Southeastern Bible College, Author, Host of Life Perspectives Radio


"Hope is linked with your emotions. Without hope, you have no expectation and you lose sight of the road ahead. One of the greatest demonic forces that we must battle is disappointment which leads to hope deferred which leads to sickness and infirmity. Tom Dooley brings light into darkness that will turn your weeping into laughter. Once you embrace hope, resurrection power follows. Hope When Everything Seems Hopeless will lead you into a new expressed manifestation of God's power in your life."

Chuck D. Pierce
President of Glory of Zion International Ministries, Harvest Watchman of Global Harvest Ministries, Author


"The world we live in is like a stinking trash dump. Sometimes, we are like Mr. Boular having all the reasons to act as defeated in view of being handicapped. But, hope sees beyond circumstances, beyond the 'now.' Hope is looking into the future. Through this wonderful book, Dr. Thomas Dooley is a hope-giver to a hopeless world."

Peter Dugulescu
Pastor, Author, Former Member of the Parliament of Romania, deceased January 3, 2008


"This book is a virtual treasure chest of remarkable teachings and illustrations that will inspire hope for those in the pit of despair and hopelessness. Tom Dooley reveals how to reach out and grasp the hand of the One who is more than able, and willing, to lift, to heal, and to restore."

David Ravenhill
Author & Itinerant Teacher


"'There will be signs in the sun, moon and stars. On the earth, nations will be in anguish and perplexity at the roaring and tossing of the sea. Men will faint from terror, apprehensive of what is coming on the world, for the heavenly bodies will be shaken' (Luke 21:25-6). One need but marginal discernment to realize that the fulfillment of this excerpt of scripture is now lapping at our feet—not unlike a very subtle, incoming tide. In an hour when anxiety medication sales are fueling the pharmaceutical industry to the tune of billions of dollars per year, hope stands ready to guide us through the darkest mire. But hope is a choice. Tom Dooley has penned a beautiful invitation to embrace hope as the quarterdeck upon which we may navigate the worst of storms ahead."

David Davenport
Prophetic Pastor & Bi-vocational Minister, MorningStar Fellowship of Ministries


"Hope When Everything Seems Hopeless communicates the message of hope in a way that is both practical and life-giving. But, this book is more than just great ideas. You get years of experience of a man who needed hope himself and lived out these principles. Tom is a gift to the Kingdom and so is this book! Read it and apply it, and you'll discover that hope can change everything."

Chris Hodges
Pastor, Church of the Highlands, Birmingham, Alabama


"Mankind is in an epidemic of hopelessness because he has chosen to ignore and reject the only sure cure for it, Jesus, The Messiah, the Son of God. Tom's book will encourage you to discover and know that the foundation of hope in Christ can lead to a life of faith and victory in a defeated and despairing world."

Dee Baxter
President of Baxter Bible Ministries, Inc.


"Tom Dooley writes on the forgotten virtue of the Christian trinity of eternal values- hope. Christian hope is not a wishfulness for change, but is an anchor of certainty that will keep the soul. This book records testimonies and comments that will prove inspirational for those who find themselves in hopeless situations. Apart from hope, Tom writes in a challenging and insightful way."

Dr. David Elms
Pastor of Kingsway Christian Fellowship, Liverpool, England


"When I first read my friend's new book title my spirit was stirred, because encouragement is a core area of ministry in my own life. As ministers we carry the responsibility to show others how to find hope and to turn hopeless situations around into breakthroughs. Dr. Dooley has provided many remarkable stories of breakthroughs that he has gathered from his experiences and travels among the nations. This book will give hope to many."

Brown Oyitso
Provincial Pastor and International Church Planter of The Redeemed Christian Church of God, Lagos, Nigeria


"Hope is such a powerful divine energy that keeps us motivated until we possess the full inheritance. It is truly a divine power within us working towards the fulfillment of every God-given goal. This book by my friend, Tom Dooley, will bless a lot of people."

Derek Kuhn
Pastor of Grace Covenant Church, Singer-Songwriter


?Dr. Dooley holistically elaborates on hope. Firstly, he defines hope and then tells of hope's relation to faith. The book is also filled with examples of hope from the Bible, world history, and personal examples. As a prophet, he elaborates on hope and hopelessness in the context of present society. Dr. Dooley's goal is to progressively take the reader 'out of the pit of the impossible into the progressively higher realms of the possible, the probable, and the prophetic.' It will give practical hope and wisdom to the readers."

Dr. Liu
Community Development Leader, China


"This 'dealer in hope' shares it with his readers - explaining hope in a Biblical and practical way, and pointing towards the One and only, Who is able to give it, sustain it, and make it happen! Read it and keep hoping!"

Nicu Gramesc
President of Christ for Romania Christian Center, Pastor of St. Andrew Church, Suceava, Romania
Powered by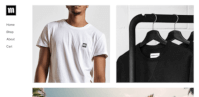 Create your own unique website with customizable templates.