What Are Others Saying About Half-Truths Are Lies?
"Failure to balance your car wheels could prove disastrous. The faster you accelerate the greater potential for trouble. The Church likewise is heading for disaster if she continues to promote many of her current popular teachings. God warns us in His Word that, "a false balance is an abomination to the Lord." This pertains not only to weights and measures but also to Biblical truth, or as author, Tom Dooley, refers to them as Half-Truths. This book is long overdue and provides the vital antidote for the poison that many have swallowed under the label of truth. Immerse yourself in this wealth of wisdom. It could save you from serious deception and its deadly consequences."

David Ravenhill
Author of Surviving the Anointing, Itinerant Speaker
Siloam Springs, Arkansas


"Dr. Dooley exposes the truth about the lies people believe. Many people are living in a time where performance is more valued that what Scripture states. This is a much needed and refreshing book to expand our understanding of The Truth."

Robert McGee
Author of The Search for Significance, Counselor, and Itinerant Speaker
Jacksonville, Florida


"America is facing God's judgments today. Hopefully they are remedial and will lead to repentance in Church, and awakening in the nation. If the Bible is true, and it is, and we do not return to God, His remedial judgments will become final judgments and America, whether slowly or swiftly, will be destroyed (Psalm 9:17). Tom Dooley exposes the lies and false doctrines we have believed that have kept us from knowing God in both His goodness and severity (Romans 11:22). We in America and the decadent West have little time to take to heart the truths Dr. Dooley has made plain in Half-Truths are Lies. As he suggests, the truths in Rev. Jonathan Edwards sermons that sparked the first Great Awakening, are the very truths America must embrace today. May God have mercy and may preachers and laymen alike, read, believe and act upon the truths in this book."

Rev. Pierre Bynum
Chaplain and National Prayer Director of the Family Research Council|
Washington, DC


"As I read your book, I had a vision of a courtroom in which the Church was being brought to trial. Jesus turned to those who claimed to know and love Him, held out a Bible and said, "Do you swear to tell the truth, the whole truth and nothing but the truth, so help you God"! There was stunned silence because the "Church" would not lay its hand on the Word of God. Why? It is because we are to be the true witnesses of the Gospel with no compromise concerning its truth, but because of the lust of the flesh, the lust of the eyes and the pride of life (I John 2:16) so many who should be proclaiming the truth of the Gospel have become snared by the master of lies and half truths, Satan himself. Thank you Tom for this book. It is so timely and desperately needed. Let its truth be shouted from the rooftops. I will gladly climb up there with you and help you shout."

Dee Baxter
President of Baxter Bible Ministries
LaFayette, Georgia


"What a timely message from a true prophet of God. Half Truths are Lies is a hard-hitting expose' of our times in the world economy and exposes many, so-called, Christian organizations for what they have become. Worldly values and social expectations have permeated and tainted some work of the church. These men and women have become so "results" oriented that they have forgotten to know Him and to love Him. Dr. Dooley uses the Holy Scriptures to call attention to the blight that has nearly overtaken some ministries and is consuming our world. Ministries, knowingly or unknowingly, become self-destructive or limit themselves. Thank God, for this clear call to Biblical character and integrity that is such a foundational portion of the Kingdom."

Ray S. Phipps, Ed.D.
CEO of Bible Living Ministries, Inc.; Rapid City, South Dakota


"God warns us over and over in His Word about false prophets and false teachers. Half-Truths are Liesexposes these modern day charlatans for what they are. Tom Dooley's gift of prophecy comes across boldly and clearly in his latest book. This is a "must read" for all evangelical vocational pastors. Hopefully, God's true prophets and teachers will read this book, study God's Word, preach and teach His truths boldly and focus on making disciples of all nations."


Royce L. Watkins
CEO of Cebert Pharmaceuticals; Birmingham, Alabama


"The time will come when they will not endure sound doctrine; but wanting to have their ears tickled, they will accumulate for themselves teachers in accordance to their own desires; and will turn away their ears from the truth, and will turn aside to myths. " (2 Timothy 4:3-4, NASB). Those discerning among us have realized that this "time" has "come." The present pattern, in which seminarians are growing mega-churches through the employ of a formulaic and humanistic church-growth philosophy, should raise red flags to authentic Church leadership far and wide. For the spirit fueling such "growth" often masks itself handsomely in half-truths. I commend Tom Dooley for taking a very unpopular prophetic posture in this hour, and for speaking whole-truths."

David Davenport
Itinerant Minister, The Quiet Corner; Somerville, Ohio


"I compliment you on your new book, and for exposing the current fallacies in the prosperity messages. After almost thirty years of teaching the word of God, I have found that only a very few people will research the Word of God for the truth. In addition, the message that God is in all things, both good and bad, is a hard truth for most Christians today. This truth has been one of the major issues that has cost me friends, church members, and much rejection over the years. Thank you for having the courage to put in print these truths that will surely bless the Remnant, those who have a heart after truth and have discarded personal agenda."

Rev. Don Brown
Pastor of Living Waters Church; Chelsea, Alabama


"Half Truths are Lies is a breath of fresh air! Tom Dooley has taken the bold step of revealing the lies behind the modern Western church's Prosperity Gospel while, at the same time, presenting a balanced understanding of God's sovereign holiness and use of personal trials to lovingly shape and mould us."

Don Carmichael
President of Champion Events Group; Birmingham, Alabama


"Tom has a desire to encourage and support bi-vocational ministries. The timing of the teachings within this book is in line with what God seems to be doing today with marketplace ministry. There are gifts within businessmen besides financial resources that are not being appreciated and utilized by local churches. God has used shoe cobblers to become Missionaries and has used fishermen and tent makers to become Evangelists and Apostles. I believe that Tom is right -- God still wants to use marketplace, bi-vocational men and women today to minister His Life to the Body."

William (Gene) Cary
CEO of Southern Store Fixtures; Birmingham, Alabama


"From the beginning, the devil has challenged God's words by attempting to alter the meaning of what the Lord intended. These deceptive strategies are still at work today. The Lord is calling His people to be seekers of truth in this hour. Tom Dooley is seeking to draw us back to the truth of God's Word. While reading this book, you may not easily agree with what is presented, but you will be challenged to search the Scriptures for yourself - which in my opinion is the point."

Ben Dixon
Director of 11th Hour Ministries; Lynnwood, Washington


"There are times when God puts a book into the hands of men and women intended to be used as a plumb line. Such a book is the one you hold in your hands. My good friend Tom Dooley has crafted another book that is provocative, yet palatable to the "contrite in spirit." In my humble estimation, its greatest contribution is that it is sacrilegious towards "icons" of contemporary doctrines that have failed the plumb line test. Read it. Repent. Be refreshed!"

Brian Francis Hume
Itinerant prophetic minister; Fredericksburg, Virginia


"Half-truths are Lies is a testimony that is trustworthy and true. In it, Tom Dooley has placed his hand on Scripture, raised his right hand, and sworn to tell the truth -- the whole truth -- and nothing but the truth, so help him God."

Greg Reagan,
Certified Public Accountant; Birmingham, Alabama


Powered by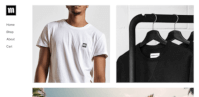 Create your own unique website with customizable templates.